The Opportunity Coalition
We are educators, administrators, Board of Education members, students, parents and community leaders all dedicated to reducing the negative impacts of opportunity gaps that face students in our communities. Visit us at the link below.
Visit the Opportuity Coalition
Our Core Values
We believe in order to Build Opportunity for all our students to become their best, we must Question the Status Quo, Always Build with Others and maintain Relentless Pursuit. Learn more about how we can partner with you to transform good intentions into collective action and concrete results from our overview brochure linked below.
Our Team
Meet some of our cohort leaders...they are amazing!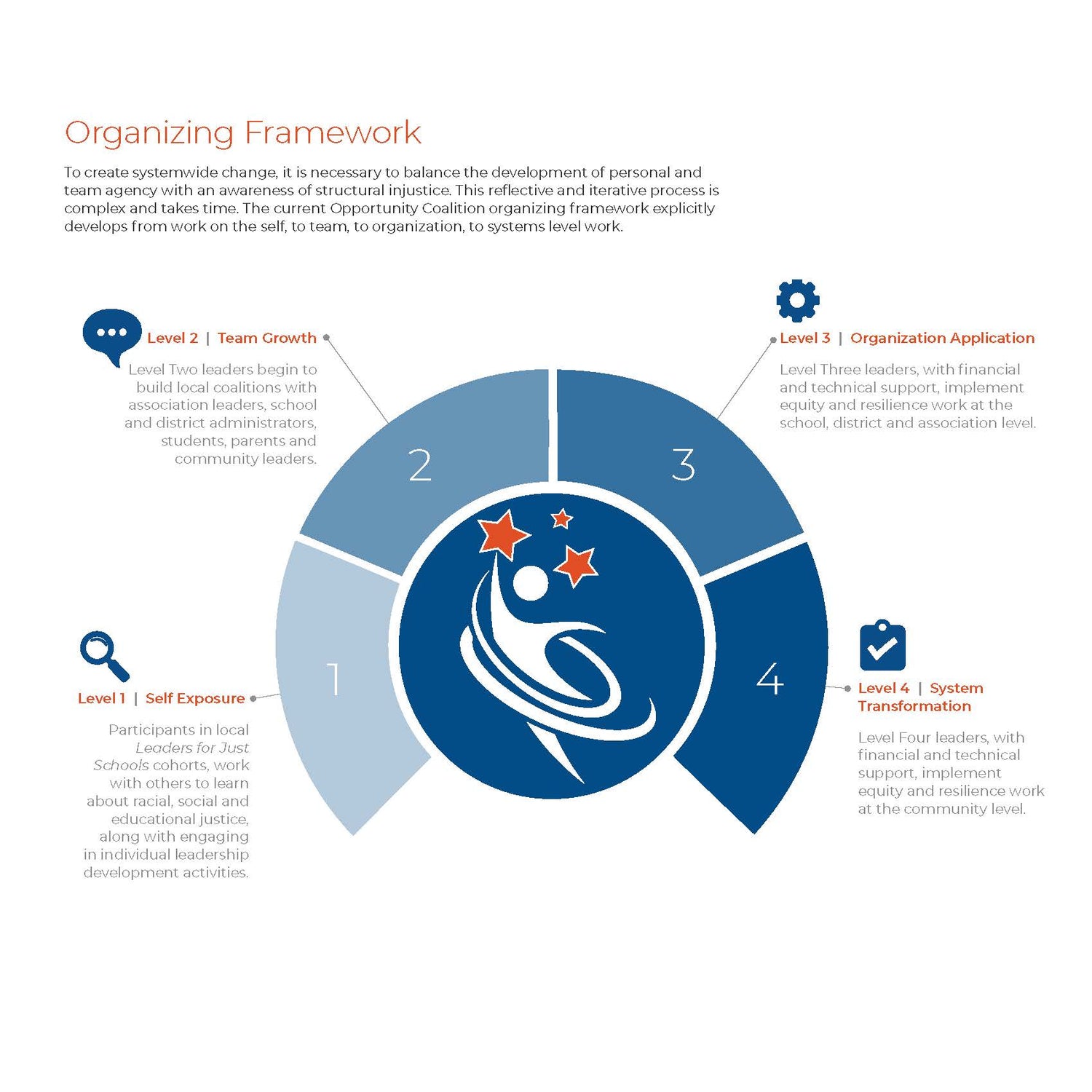 Organizing Framework
We have developed a four stage organizing framework, starting with individual reflection and growth, moving to team building and culminating with organizational and system transformation. Click below to join a Level I Leaders for Just Schools next year.
Join a LfJS cohort today